"When a person writes a letter it is nearly as much one to
himself as to the person who takes from the
postbox."
-Robert Penn Warren writing from Vanderbilt to Allen Tate during the Spring Term
of 1924.
NOTE-Taken from the book shown on this page.
"Robert Penn Warren is the most variously accomplished writer in our literary history, and here, in the first volume of his letters, is a rich presentation of one aspect of that achievement. They have been adroitly annotated by William Bedford Clark, who stresses from the outset that these letters, while gems of communication and description, are moments in the process of self-forging, at times self-healing. It is a profoundly Warrenesque insight. So here is young Warren on the move and in the making, with his prehensile imagination and his vigor of southern expressiveness." —R.W.B. Lewis
"William Bedford Clark's first volume of Robert Penn Warren's letters provides invaluable insights into his personal, aesthetic) and professional development on his way to becoming America's greatest twentieth-century man of letters. Superbly edited, with careful notes on poems, people, and places where he moved toward artistic fulfillment, this material reveals the stuff of life as Warren lived it and prepared to achieve full possession of his mature powers." —Joseph Blotner
"Ably edited by Clark, the first volume of Robert Penn Warren's correspondence provides the fascinating self-portrayal of a highly gifted young writer of the American South seeking to discover the nature of his vocation to literature in the moment of civilizational crisis between the two world wars of the twentieth century and at the same time affords intriguing insights into the makers and the making of American literature during the 1920s and '30s." —Lewis P. Simpson
"I don't know of any trove of Warren letters of this period that Clark has not made himself master of. I'm impressed by the breadth of his inclusions. And I'm impressed also by the detail of his commentary. I can only imagine the kind of legwork he had to do." —John Burt, editor of The Collected Poems of Robert Penn Warren
LOUISIANA STATE UNIVERSITY PRESS
Baton Rouge 70803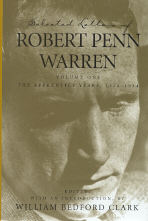 Selected Letters of
Robert Penn Warren
Volume 1
The Apprentice Years, 1924-1934
Edited,
With An Introduction,
by
William Bedford Clark
LOUISIANA STATE UNIVERSITY PRESS
BATON ROUGE 70803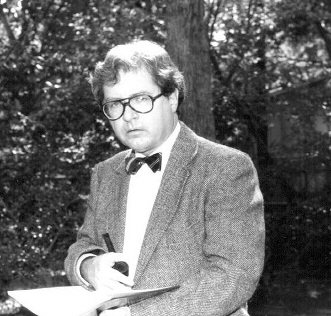 A noted authority on Robert Penn Warren, William Bedford Clark has published widely in the field of American Literature. He is professor of English at Texas A&M University and the author of The American Vision of Robert Penn Warren.